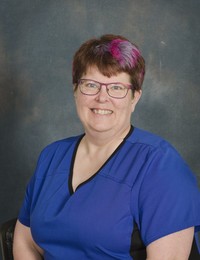 Kellie Spencer, Massage Therapist
Kellie is an enthusiastic therapist who believes in caring for the body through touch.
She is constantly striving to learn as much as she can in order to meet the needs of her clients in the best manner possible. Her training from the Alberta College of Massage Therapy has provided the ground work for her to build on. Currently she has been certified in Indian Head and Foot massages, warm bamboo massage, and raindrop therapy (essential oils). Her current focus is on lumbar spine techniques, orthopedic massage certification and rapid fascial release.
90 Minute Therapeutic Massage – $130.00 BOOK NOW!

60 min Therapeutic Hot Stone Massage – $105.00 BOOK NOW!
60 min session using hot and cold stones to treat and relax your body for essential healing. Please indicate when booking any areas that may be giving you trouble in order to ensure the correct stones are heating for your treatment.
60 min Therapeutic Rattan bamboo Massage – $90.00 BOOK NOW!
60 min session using warm bamboo to therapeutically treat you!
45 min Therapeutic Massage – $70.00 BOOK NOW!
Therapuetic treatment for the body, working on releasing tight muscles, trigger points, etc.
30 min Therapeutic Massage – $50.00 BOOK NOW!
Shorter session for treating a specific area
45 min Therapeutic Indian Foot Massage – $70.00 BOOK NOW!
Receive an Ayurvedic treatment on lower legs and feet. Ghee is melted and applied to limbs and massaged with copper bowl, and hands allowing toxins to be eliminated from your body.
30 min Rapid Neurofascial Reset – $50.00 BOOK NOW!
Rapid Neurofascial Reset is a new soft tissue, movement based therapeutic technique that addresses the central nervous systems role in alleviating pain, tension and restrictions within muscles, tendons, ligaments, fascia and nerves.
30 min Therapeutic Head Massage – $50.00 BOOK NOW!
Receive a relaxing 30 min Indian Head Massage. Please wear a cotton t shirt to the session. Session includes mid back, shoulders, neck, head and face massage